All Shoyoroll Batches
Your definitive guide to all Shoyoroll Batches!
I'm trying to list every single Shoyoroll Batch released. This is an ongoing project that will be updated as frequently as possible.
The most important part of this post is that I designed this to be collaborative! I want YOUR help to make this as accurate as possible and as updated as possible. You can help us by adding a comment below with:
– Misinformation;
– Missing Batches;
– Additional images (specially to the Batches that we don't have one);
– New Batches release information;
– Your opinion on how to make this guide better.
Keep in mind that Shoyoroll does not release the batches in order.
EXTRA INFORMATION ABOUT SHOYOROLL:
Batch #1 *
Release date: ???
Price: $???
Gi Specs:
????
Batch #2 *
Release date: ???
Price: $???
Gi Specs:
???
Batch #3 Vintage Black Skies *
Release date: ???
Price: $???
Gi Specs:
????
More images:
Batch #4 Black Star *
These gis were released back in 2009 as batch #4 from Shoyoroll. Only 200 of those were made
Release data: April, 2009
Price: $164.95
Gi Specs:
– Light Pearl Weave Fabric
– Contrasting Color Stitching and Taping
– Ripstop Cotton Pants: Guesseted w/ gi material.
– Rope drawstring w/ extra loops
– Pearl weave knee pads
– One piece jacket with no back seam
– Heavy reinforced seams
– Tailored fit
More images:
Batch #5 Super Lite *
This was by far one of the lightest gi's on the market but yet still holds up strong in training. This was a limited run of 200 for both the US and CANADA. The SUPERLITE gi weights in about 3lbs. Your standard gi weights about 4.5-6 pounds depending on the brand.
The standard lightweight pearl weave weights 3.14 pounds (Close to 4lbs.)
So this gi was approx 1lb less then any  previous models.
Price: $199.95
Release Date: March 2009
Gi Specs:
More images:
Batch #6 Superlite V2  *
The Superlite Ripstock Batch #6 was a second version of the previous release in Batch #5.  This kimono was made of 450 gram lightweight pearl weave fabric for the jacket and made with 10 oz ripstop cotton pants. Only a total of 300 kimonos was made.
Price: $199.95
Release Date: Jan 2010

More images:
Comp Standard 450 *
Shoyoroll wanted to release a basic heavy duty lightweight competition and training all around gi.   This was Shoyoroll's standard 2010 lightweight competition kimono. They gave it a very basic and classic look. They removed the inside lining, but kept the cut similar to the previous batch #6 style.
These were a short run of kimonos for 2010.
Price: $139.95
Release Date: Jun 2010
More images:
Golden State: White with Blue Trim

(Blue Belt)
White Mamba: White with Purple tim

(Purple Belt)
Yin: White with white trim (White Belt)
Yang: Black with Black trim (Black Belt)
Compradre: White with Brown trim

(Brown Belt)
Batch #7 Seventh Son / Golden State *
Two gis were released at the same time and this was Shoyoroll 7th Batch. The models were Golden State and The 7th Son.
Pre-order date: 09/10/10
Release date:
Price: $159.95
California is where Shoyoroll's HQ is located and it's known as the Golden State. I'm not sure if that was the reason for the naming this batch, but I couldn't find any other explanation for it. The GOLDEN STATE  model also represents the first of the Belt Color series with it's white color and blue trimming representing the BLUE BELT.
The Seventh Son model represents Shoyoroll's seventh son or Seventh Batch, which ever way you prefer. Also it's the name of Luke Steward's tattoo studio. Luke  is a Shoyoroll sponsored fighter and a tattoo artist and helped design the Seventh Son model but it turned out to be a little of a disappointment because his designs can only be seem on the inner tape on the bottom of the jacket and end of sleeves. When the partnership was announced most people were waiting some great tattoo style panel on the inside on the jacket or with embroidery details. Here on this video Kurt Osiander gives Budo Jake a tour of the Seventh Son Studio:
Official Specs:
More images:
Batch #8 White Mamba / Yank *
Another double released from Shoyoroll. This time on batch #8 they decided to do a East Coast vs West Coast and each gi represents one side. Both gis have the same specs and they were designed (specially the White Mamba) to be a very light and versatile competition gi.
RELEASE DATE: 3/11/11
PRE ORDERS: 12/22/10
PRICE: $169.95
For the East coast Shoyoroll released the YANK . The navy blue color reminds the blue tone of the the NY baseball team the NY YANKEES and this is up to day one of the most difficult models to find.
Representing the West Coast the White Mamba was a partnership with the artist John Smalls and featured the Purple and Gold colors of the basketball team LA Lakers. White mamba had a black mamba design with the Lakers colors on it. Interesting fact about the White Mamba gi is that this was the only one that came with a separated "pocket." Shoyoroll used to add pockets to the inside of the jacket for the mouthpiece. A couple of weeks before production IBJJF changed the rules to where no pockets were allowed on the gis and Shoyoroll caught that on time and released the "pocket" as a separated "accessory." This was also another gi that was part of the BELT COLORS schedule and represented the PURPLE BELT with it's purple trim.
The specs:
More images:
Batch #9 Yin Yang *
Released data: 06/27/2011
Price: $189
There were only 400 of those made and they were sold exclusively at the 2010 IBJJF World Championships in California and at Budovideos webstore. At the time this gi was out for sale the Budovideos crashed and a lot of people were not very happy about it. They were designed to be the one of lightest gis released by Shoyoroll so far.
Yin was the WHITE gi and represented the begging (White belt);
Yang was the BLACK gi and represented the end (Black Belt);
The design is obviously based on the Yin and Yang Chinese philosophy. Having those two gis together made sense because they merged perfectly with that philosophy and your journey through the belt system of Brazilian Jiujitsu.
Jacket fabric: 450grm Lightweight Pearl weave
Pants: 12oz cotton drill pants
More images:
Batch #10 – Compadre / Americana *
Batch #10 marks the return of the signature lightweight 450 Gram Gold Weave Gis.  This is the perfect gi for summer and everyday training.
For the 10th batch Shoyoroll released 2 different models at the same time. The ComPadre and the Americana.
Compadre in portuguese is the person that you invite to baptize your son and for the life of your kid the compadre will acts as a second dad. Compadre is typically the dad's best friend. This was the last gi that closed the series of Brazilian Jiujitsu belt colors with the White gi and Brown trimming representing the BROWN BELT.
Americana was a tribute to the United States of America and it's colors. The gi bag for the americana had an american flag printed all over and instead of the 50 stars of the blue square they put the Shoyoroll logo on it.
Released data: 05/20/2011
Price: $189
Color: White w/ Brown & Orange Trim (ComPadre)
Color: Blue w/ Red & White Trim (Americana)
Weave: 450 gram lightweight soft gold weave
Pants: 12 oz drill cotton w/ soft gold weave gusset
More images:
Images from the review website http://seammagear.net
Batch #11 前田 光世 MAEDA *
The Mitsuyo Maeda 1878 Edition is the Batch #11 and celebrate Otávio Maeda the Japanese that later was naturalized Brazilian and is responsible for bringing Judo to Brazil. Maeda trained with Jigoro Kano and moved to Brazil in order to spread the art of Judo. Maeda took Carlos Gracie as his student when he was only 14 years old and that is to many considered the beginning of Brazilian Jiujitsu. 1878 is the year that Maeda was born.
Color: White with grey contrast stitching and yellow trim
Jacket weave: 450 gram pearl weave
Pants weave: 10 oz drill cotton pants with gold weave crotch
Estimated Target ETA: 04/05/2011
Preorder times: 11/25/2010
Price: $165
More images:
Shoyoroll Comp Lite XII
*
This was Shoyoroll's annual competition gi and was released at the 2012 Worlds and it was available only in person. Only 100 units of each color were made. This is probably one of the rarest Shoyorolls out there.
The colors available were:
black/yellow
white/red
blue/red Uniblue
Release date: Jun 2012 (at the 2012 Worlds in person)
More images:
Batch #12 – Rio Koi  /  The Ring / Brasileiro *

A triple release? Don't they get tired of making money? Shoyoroll released The Ring and later the Rio Koi and they were both sold out in a couple of minutes. The Rio Koi was sold out in around 10 minutes (at least the size A1 which is the one that I bought and than got back to the website to check how fast they were going.) Because of this great release they decided to make another gi available a couple of weeks later: the Brasileiro which had the same colors than the Rio Koi, no inner lining design and different materials. You can check our comparison between the two of them HERE and the full review of the Brasileiro HERE.
RIO KOI: Another artist series release by homegrown NYC based artist John Smalls. Smalls had already worked with Shoyoroll on the White Mamba gi. The designs and color of the Rio Koi  are influenced by the birth place of BJJ (Rio De Janiero, BRAZIL) and design pattern blend of a Japanese inspired Koi with a Water Dragon. There's also be featuring pattern art hits in different parts of the kimono. Did you know that the year 2012 is the Year of the Water Dragon in the Chinese Horoscope?
Released data: July 2012
Price: $179
Specs:
Lightweight Standard Pearl Weave Jacket
10 oz Drill Cotton Pants with Gold Weave Gusset
Color ways of White with Green and Yellow Trims

THE RING: This is was the first athlete series release of 2012.  Shoyoroll introduced a Brand New PRO Pearl Weave Fabric along with the new lightweight Poly/Cotton Blend pants that are both light and durable offer amazing blend for guard players and competitors. This was a athlete series for Ryan Hall, one of the best featherweight grapplers in the world and a Shoyoroll sponsored athlete. Ryan also teaches at the 50/50 Brazilian Jiujitsu in Arlinton, VA and Shoyoroll made a special edition of their gi for his school.  The Ring is also a tribute to the Lord of the Rings and on the inside of the jacket there's a quote from the first book the Fellowship of the Ring where Gimli says: "Faithless is he that says farewell when the road darkens"
Pre-order data: 07/23/ 2012
Released date: 08/15/2012
Price: $179
Specs:
Lightweight PRO Pearl Weave Jacket
Lightweight Poly/Cotton Pants
Color ways of Black with Purple and Grey Trims

BRASILEIRO: We have a FULL DETAILED review of the BRASILEIRO HERE! The pre-order was in within a 2 hour window, which means anyone who orders within that time frame secured a gi. Again, this is a pre-order, which means the gi has not gone into production. The estimated time of arrival is Dec 2012/Jan 2013. The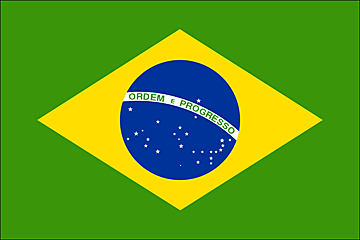 Brasileiro was inspired in honor of the motherland of BJJ. The Brasileiro is the same color way of the Rio Koi (no custom art lining and is made with different fabric) . Shoyoroll wanted to release a lightweight gi with a pearl weave top and ripstop pants.This lightweight kimono is ideal for both competitions and warm weather. This model also DID NOT have a gi bag like all other Shoyoroll's.
Pre-Order date: 08/31/2012
Released date: December 2012
Price: $165.00
Brasileiro Specs:
Color Theme: White Gi with Green and Yellow logos and trim
[/toggle_simple]Check our comparison between the BRASILEIRO and the RIO KOI HERE and the FULL review of the Brasileiro HERE.
Batch 13: Charles Lew V1, V2 and V3 *
Price: $185.00
*250 pieces were released
**Limit of ONE gi per customer
This model was a tribute to Charles Lewis Tiffany the founder of Tiffany Co. They used the turquoise blue that is the color of the Tiffany Co. for the Shoyoroll logo and contrasting stitching all over the jacket and pants. Also on the right side of the jacket there's a little embroidered 3d diamond.
The Batch #13 was released in 3 different models:
Charles Lew V1 and V2 (BLACK)
V1 was a GUMA EXCLUSIVE
V2 was a PUBLIC RELEASE
Charles Lew V3 (WHITE)

The Version 3 was only sold for GUMA members and at the NoGi Worlds that happened in Long Beach California. At the tournament Shoyoroll had a stand where lines were formed hours before the opening and they sold only 100 of this model to the public.
Guma Member limit of 2 Version 1 and 1 Version 3 per customer.
Only 100 V2 and 50 V3 was sold at the Nogi Worlds
Batch #14: Gold Star *
This limited edition release was part of Shoyoroll's athlete collection series. This gi was made with Lightweight Pearl Weave fabric, as well as, lightweight twill cotton pant. In my opinion this is one of the most beautiful designs that Shoyoroll released and is a very light gi overall.
Pre-Sale Date: 11/19/2012
Released: 11/26/2012
Cost: $185.00 USD
This Model was inspired on Leo Vieira one of the Top 10 BJJ Competitors athletes of All Time. Leo was born in Rio de Janeiro and moved to São Paulo after winning the 2005 ADCC gold medal to practice with Fabio Gurgel.
Leo's soccer team is Clube de Regatas do Flamengo  the team with the biggest number of supporters in the world. Stars on the top of soccer emblems represent important titles they won and how many time they did it. The more stars the better the team. Flamengo, in 1981, won one of it's most important title: The World Championship (formally known as Intercontinental Cup) and became the first Brazilian team to win that competition. That gave Zico's team a GOLD STAR on the top of it's emblem. That's where Shoyoroll got the name for the batch and the traditional Rubo-Negra (red and black) color scheme is what you'll see on the gi details.
Jacket Features
– Lightweight Pearl Weave
– One piece jacket with no back seam
– EVA foam collar
– Contrasting color stitch
– Heavy reinforced seams
– Tailored fit
– Custom Lining and Taping
Pants Features
– Lightweight Drill Cotton Pants
– Stretchy rope drawstring
– 6 point loop system
– Contrasting color stitching w/ Lite Tech Gusset
– Heavy reinforced seams
– Tailored fit
– Custom Lining and Taping
Batch#15 Her Honor *
Shoyoroll's first women's inspired gi, Batch #15- HER HONOR. The inspiration behind this gi was Breast Cancer awareness. This batch was produced in honor of those who are battling breast cancer, survivors of breast cancer, or those who are in any way affected by it. For every gi sold on Shoyoroll's website, a portion of the proceeds went to a breast cancer charity of their choice, as well as, a toy drive for kids. Although this is a women's inspired gi, men's sizes were available in limited quantities.
We would like to share a cool video done by BudoVideos featuring the Her Honor kimono and the cause behind it:

Part 2 of the Her Honor video:
Pre-Order date: 12/14/2012
Release data: 12/19/2012 
Price: $179.00
Gi Specs:
Color: White with Pink and Grey logos and trim.
Gi Jacket: Lightweight Pearl Weave
Pant: Lightweight Twill Cotton
Batch #16 Forever Rolls *
This gi was a GUMA exclusive and a tribute to the legend and creator of modern jiujitsu Rolls Gracie that died on a paragliding accident in 1982. Rolls was a legend and many say that he was the best jiujitsu player of all times.
On this model Shoyoroll decided to go for the unbleached white which was the color of gis back in the day. Only 350 of those were made and they were numbered one by one by the Shoyoroll staff.
Release data: Jan 2013 
Batch #17 Competidor *
The Competitor was inspired to reflect the logo layout of Shoyoroll's sponsored athlete gi's. This batch was available in two colors: White & Blue.
Pre-Order date: 02/06/13
Price: WHITE: $175.00, BLUE $185.00
Ship Date: 02/11/2013
Gi Specs:
Batch #18 Navy Skies *
Another GUMA exclusive. Shoyoroll went back to they origins and in a way re-released the Grey Skies which is a different take on the Batch #3. So we can say that this is the third release of this model.  The lion of judah is back. The original tags and logos are also back. This is one of the hardest Shoyoroll gis to find.
Release data: Feb 2013 
Batch #19 Dlux *
After many requests, Shoyoroll produced a heavy duty gi that could withstand more beating during training. The DLUX is a version of the standard pearl weave jacket, but with a super soft interior cotton finish. This has never been done before by Shoyoroll in any of their past releases. The pants are also made more durable with a heavier gauge of cotton for a longer life in daily training. Rumor was that only 500 pieces were made.
Pre-Order date:  03/15/13
Price:$175.00
Ship Date: 03/19/2013
Gi Specs:
WHITE
Color: White with Blue/White Logos and Trim
Kimono Jacket: Standard Pearl Weave with interior brushed cotton finish
Pant: Standard Drill Cotton Pants with brushed cotton finish
Batch #20  ??????  GUMA EXCLUSIVE *
Pre-Order date:
Price:
Ship Date:
Gi Specs:
Batch #21 The Onix *
The Orix, which was in the making for a year, is a project that reunited Shoyoroll with New York based artist, John Smalls. Batch #21 was inspired by one of Japan's finest ball players of all time. The colorway is driven by Orix and the Blue Wave of #51. As an added bonus, you had the option of purchasing standalone pants. John Smalls participated in the making of Shoyoroll Rio Batch #12 and Shoyoroll White Mamba Batch #8.
This is a tribute to the All-Star Baseball player Ichiro Suzuki who played the first 9 years of his career in Japan for the Orix Blue Wave. The White version of this gi was a GUMA EXCLUSIVE. This is the second NY YANKEES themed released by Shoyoroll, the first one was Batch #8. I guess Shoyoroll guys are a big baseball fans.
Pre-Order date: 10/09/2013
Price: $185.00 Gi  /  $65 Stand alone pants
Ship Date: 10/11/2013
Gi Specs:
Top: Lightweight Pearl Weave
Pant: Lightweight RipStop
Colors: Navy w/Navy and Yellow Logos, Yellow Contrast Stitching
Batch #22  illest x Shoyoroll *
This was another partnership between Shoyoroll and another brand: illest. This gi was released after the Batch #25 but according to Shoyoroll's staff this was the 22nd Batch. Two models were made available to purchase: White and Navy Blue. The white was exclusive to the release data and it was available only to purchase IN PERSON at the illest HQ. The Navy blue was sold also online on the following monday.
Release qty: 50 white/50 navy
Release date: 06/22/2013   and 06/22/2013 for the online
Price: $225 (price also included a illest tee)
Gi Specs:
Batch #23 Cement
*
The Cements kimono is a lightweight Pearl Weave Top with lightweight RipStop Pants. The kimono is inspired by one of the greatest basketball players of all time: Michael Jordan.
This gi details are black and white in with the same pattern as the Nike AF1 Air Jordan's shoes. Shoyoroll released two models: The NAVY which was a public release and a WHITE that was ONLY be available to Guma 2012 members and those lucky enough to purchase in person at the 2013 Pan Jiu-Jitsu Championship that took place at the Bren Center in Irvine, CA.
Pre-Order date: 04/19/2013
Price: $185
Ship Date: 04/23/2013
Gi Specs:
Batch #24 Alpha Davis *
 This model was made in honor of Allen "Al" Davis (July 4, 1929 – October 8, 2011) that was an American football executive. He was the principal owner and general manager of the Oakland Raiders of the National Football League (NFL) from 1972 to 2011. Under Davis' management, the Raiders became one of the most successful teams in professional sports. His motto for the team was "Just win, baby."
Pre-Order date: 11/20/13
Price: $175
Gi Specs:
BLACK was a GUMA EXCLUSIVE
Batch #?? 2013 GUMA Exclusive Black Skies *
Released in 2013 this model is based on the Vintage Batch #3 and it was a GUMA EXCLUSIVE. Together with gi the GUMA members got:
                EXCLUSIVE HOODIE
                EXCLUSIVE SHIRT
                EXCLUSIVE LANYARD
Release date: ???
Price: $???
Gi Specs:
Only 300 of those were made
Batch #25 Creative Transitions *
The Batch #25 was a double label released from Shoyoroll and Albino & Preto and marked the return of the brand to the gi scene. This model was exclusively sold at the 2013 IBJJF Mundials and was available in White and Black with a VERY limited quantity. An interesting market play that Shoyoroll had was that they only had around 50 of the white gis. And to get one you had to buy a Navy gi and out of those only a FEW had a special "HUNT" model. Those "hunt" were the navy gis that had heat transfer logos on the bag instead of woven patches and gave you the opportunity to buy a WHITE version.
Price: $180
Released Date: 06/01/2013
Where: Exclusively at BudoVideos Booth during the 2013 World Jiu-Jitsu Tournament at the Pyramid in Long Beach, CA
Gi Specs:
2013 Comp Standard XIII *
Shoyoroll's first year around gi. The simplistic design and detailing of the Comp Standard XIII is great to add to your gi rotation. This Model was produced in Adult and Kids sizes. An year around gi will mean that IF they sold out of a particular size/color another shipment scheduled to arrive before the end of the year.  Another nice thing about this release was that if you prefer Rip Stop or Heavy Drill cotton pants there are going to be available for individual purchase in both colors.
Released data: 8/2/2013
Estimated Ship Date: 8/6/2013
Prices:
Adult White- $159.00
Adult Blue- $169.00
Kids White- $115.00
Kids Blue- $125.00
Purchase Limit:
Adult Kimono: 2 per color, per customer
Kids Kimono: 1 per color, per customer
They also released a promo video for the Comp Standard XII:
Specs:
Batch#26 2013 Beef Cakes *
Released in 2013 this model was another GUMA Exclusive.  The Beef Cakes is inspired by one of the most slickest wrestlers on the planet. His mullet was rad and he could kill you with his shears. They are referring to Edward Harrison "Ed" Leslie, an American professional wrestler, best known for his work in the World Wrestling Federation under the ring name Brutus "The Barber" Beefcake. He later worked for World Championship Wrestling under a variety of names, mainly as "The Disciple" of real-life best friend Hulk Hogan. He is a former WWF World Tag Team Champion.
Color: Black with Light Grey/White/Pink Logos, Trim & Contrast Stitching

Kimono Top: Lightweight Pearl Weave
Pant: Cotton Canvas
Jacket Features
– Lightweight Pearl Weave
– One piece jacket with no back seam
– EVA foam collar
– Contrasting color stitching
– Heavy reinforced seams
– Tailored fit
– Custom Lining and Taping
Pants Features
– Canvas Cotton
– Stretchy rope drawstring
– 6 point loop system
– Contrasting color stitching
– Heavy reinforced seams
– Tailored fit
– Custom Lining and Taping
Batch #27 T-Bone *
Another join collaboration. This time with the photographer Terry Richardson.
Pre-Order date: 04/19/2013
Where it was sold: ONLY IN PERSON AT EAST COAST MMA FIGHT SHOP- BROOKLYN LOCATION @ 100 Bayard St. Brooklyn, NY 11222
Price: $200
Ship Date: 09/06/2013
Gi Specs: Classic Pearl Weave Top lined with Red Plaid Flannel. Lightweight Poly Cotton Pant
We are currently updating the rest of the batches … keep checking this post back if you're looking for a more recent release.
.